Traffic Disruption from St Augustine to Macoya
October 27, 2020

1 minute read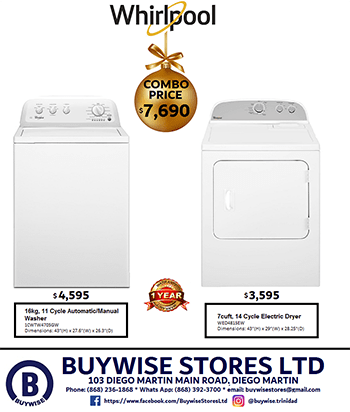 FROM Tuesday, there will a traffic disruption along the Churchill Roosevelt Highway (westbound) between the Macoya Intersection and the University of the West Indies (UWI) St Augustine campus.
Disruption will continue till November 10, the Ministry of Works and Transport stated in a press release on Monday.
The ministry stated that the disruption was necessary to facilitate road rehabilitation works.  Working hours would be between 8pm and 4.30 am.
Disruption in Toco Too
There is also a temporary disruption along the Toco Main Road, from the intersection of Valencia and Toco Main Roads to the roundabout on the Eastern Main Road Sangre Grande. Disruption began on Monday and will continue until November 2 in order to facilitate culvert reconstruction works the ministry stated. Working hours are from 8 am to 6 pm and single line traffic is in effect.
For both instances, motorists are being advised to reduce speed, proceed with caution and obey all signs and police officers who will be on duty.