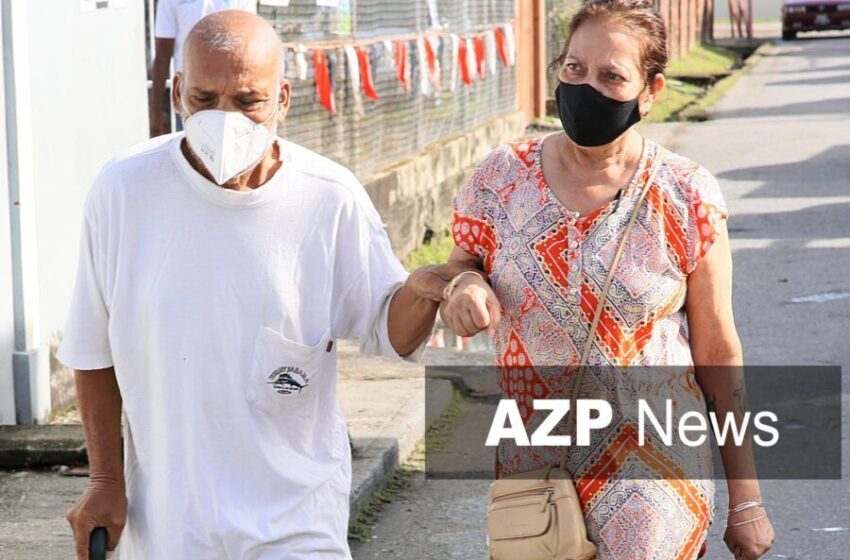 Voting at Charlieville on Sunday. Photo: Azlan Mohammed
Smooth Voting in UNC Internals in Charlieville
December 6, 2020

1 minute read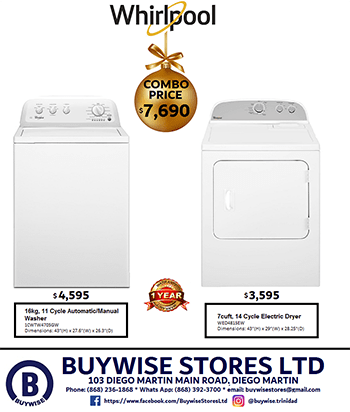 By Azlan Mohammed
THE internal elections of the United National Congress is running smoothly on Sunday.
Voting takes place from 8 am to 6 pm and chairman of the party's Elections Committee Ramesh Persad Maharaj said there were no hiccups when AZPNews.com caught up with him at the Charlieville Presbyterian Primary School around midday on Sunday.
Voters appeared to follow into this station in a steady stream.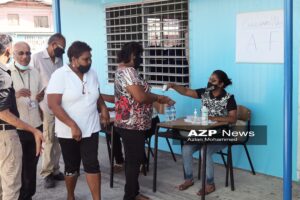 Two main slates were contesting for seats on the executive. The Star team is led by incumbent political leader Kamla Persad-Bissessar while the Lotus camp is headed by Vasant Bharath.