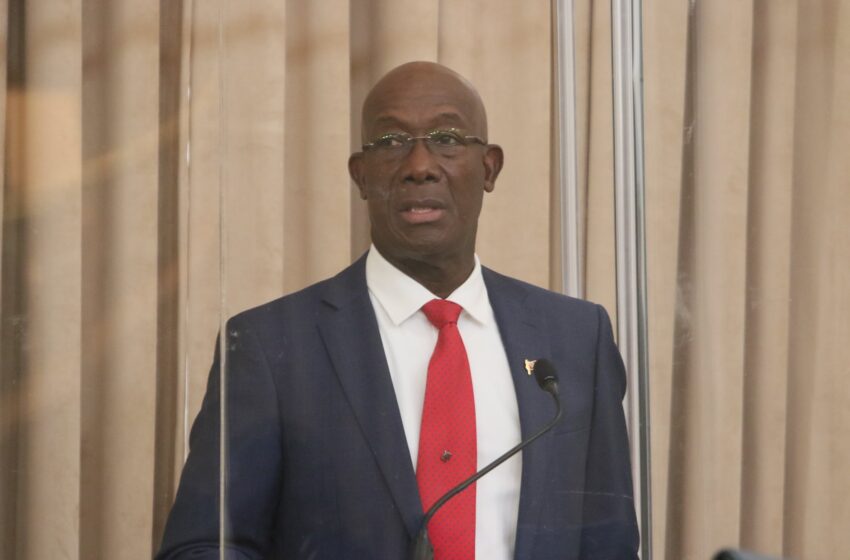 Dr Keith Rowley. Photo/T&T Parliament
Rowley was Not Invited to Andrea Bharatt Funeral
February 14, 2021
72

3 minutes read
ALTHOUGH Dr Keith Rowley said he was not attending the funeral of murder victim Andrea Bharatt, he was not invited.
This according to Bharatt's cousin Sally Sooman in a Facebook post on Friday.
She said, "Sir, will all due respect, something you don't have for us women in T&T… You wasn't invited to Andrea's send off, sorry!! I did invite persons who reached out to our family from both parties, but not invitation was extended to anyone as I would've had that on my guest list… So stop telling the media that you was invited and decided not to attend because etc."
Sooman oragainsed the funeral on behalf of the family.
Speaking at a People's National Movement (PNM) meeting on Thursday, the night before the funeral, Dr Rowley said, "The reason I was asked to go to the funeral tomorrow is because the Opposition Leader was going to be speaking there and I said that is not a reason for me to go to the funeral.
"In fact, that might be a reason for me not to go to the funeral because the population may be easily and correctly view my presence and the presence of my other colleagues from the Parliament as attempting to politicise this unspeakable sorrow which Andrea's family, her community and the nation is experiencing."
He had extended condolences to the family via Facebook.
Dr Rowley told the Sunday Guardian: "Like many other persons who were deeply injured by the abduction of a citizen, I appealed to those involved or anyone who may have information that may be useful to law enforcement and which may lead to her rescue. I did so as my duty as Prime Minister. It was never intended to be a reward to be invited to her funeral."
Members of Parliament who reached out the Bharatt family included Marvin Gonzales, Penny Beckles-Robinson of the PNM and Khadijah Ameen and Barry Padarath of the United National Congress, Sooman said.
Speaking at the funeral, Kamla Persad-Bissessar dubbed Randolph Bharatt, the father of Andrea as "Daddy Bharatt."
She said, "I come here as a grieving mother, a grandmother, as a daughter, as a sister, as a wife, as a friend and a citizen of Trinidad and Tobago."
"I may not have known Andrea personally, but in the past days, I feel as though I came to know her, just as so many others, as the lovely, kind, intelligent, hard-working and ambitious young woman she was. We have lost a beautiful human soul."