Price of Cooking Gas will Not Go Up in T&T
January 23, 2021

3 minutes read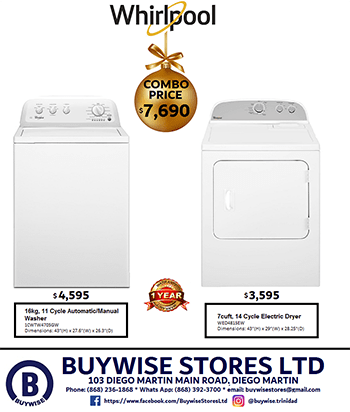 By Sue-Ann Wayow
THERE will be no increase in the price of cooking gas.
In a press release on Saturday, the Ministry of Energy and Energy Industries stated that the retail price of liquefied petroleum gas (LPG) tanks used for cooking gas will remain at the current price of $21 for 20lb tank.
Also, the price remains at $105 for a 100lb tank plus $25 for transport and handling costs for the 100lb cylinder.
The ministry stated, "The Ministry of Energy and Energy Industries wishes to advise that only the pricing mechanism at which the National Petroleum Marketing Company (NPMC) purchases LPG for supply to the local market is being considered for adjustment at this time so that it is reflective  of market prices on an ongoing basis.
"When this pricing is adjusted, NPMC will continue to provide LPG to the local market at a significantly lower price than the purchase price. In this regard, the anticipated extra cost for LPG will continue  to be borne by the Government of the Republic of Trinidad and Tobago  by way of the Petroleum Production Levy and Subsidy Act, and will not be borne by the general public."
Last Tuesday, Khan in the Senate provided details  on the liberalisation of the fuels market.
Statements made by the minister with reference to international prices  were to emphasise that the retail price of LPG on the domestic market was heavily subsidised, the ministry stated.
A video clip that did not give the full picture of what Khan said in the Senate went viral on social media. It gave the impression that the price of LPG was going to increase.
AZPNews.com reported on the matter on the adjournment raised by Opposition Senator Wade Mark.
See related story below: