DCP McDonald Jacob with French Ambassador, Serge Lavroff
Police to Enhance Security for French Citizens in T&T
November 4, 2020

2 minutes read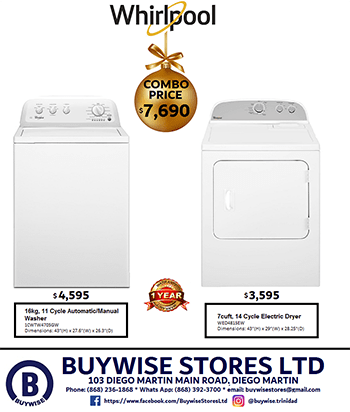 WITH deadly terrorist attacks in France recently, the Trinidad and Tobago Police Service will enhance security measures to protect French citizens and French interests in Trinidad and Tobago.
This commitment was made by Acting Deputy Commissioner of Police (Intelligence and Investigations), McDonald Jacob, during a courtesy call with French Ambassador, Serge Lavroff and Deputy Head of Mission Ghislain Commergnat on Wednesday.
The meeting was held at the Police Administration Building, Port of Spain and was also attended by acting ACP Wendell Williams, Central Intelligence Bureau.
Lavroff stated that in light of the terrorist attacks in his country, French interests world-wide were at risk and the assistance of the TTPS was being sought to ensure its citizens were protected in Trinidad and Tobago.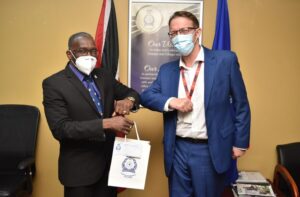 He added his desire for continued collaboration between the two countries in the area of anti-terrorism and Jacob assured the Ambassador that there will be continued intelligence sharing on terrorism threats between the two nations through the relevant agencies.
Lavroff thanked the TTPS for its cooperation in the security matters raised and also wished Commissioner of Police Gary Griffith a speedy exit from quarantine.