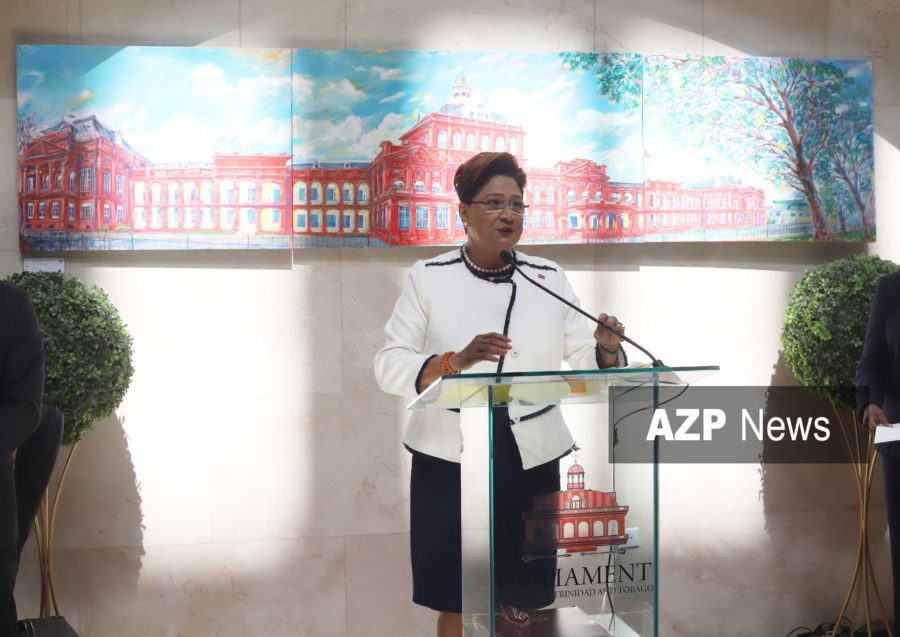 Opposition Leader Kamla Persad-Bissessar
Kamla Calls for International Observers for TT General Elections
March 10, 2020
17

2 minutes read
OPPOSITION Leader Kamla Persad-Bissessar is calling for international observers to monitor Trinidad and Tobago general elections which are constitutionally due this year.
She was speaking at the United National Congress (UNC) first public meeting for 2020 held at the Union Claxton Bay Secondary School on Monday night.
She said, "We remain conscious of what is happening in Guyana, were are very conscious of the PNM when it comes to elections and we have to look very carefully to threats to our democracy."
Persad-Bissessar called on her supporters to remain "ever vigilant to ensure that they do not thief the elections."
She said, "Our election must be free and fair and free from fair."
The political leader of the UNC also announced two other candidates to contest seats in the upcoming elections. They are Opposition Senator Taharqa Obika for Point Fortin and Michelle Benjamin for Moruga/Tableland.
The party previously announced Sean Sobers for San Fernando West and Kenya Charles for St Ann's East.