Damage at the Couva West Secondary School after problem with roof
Indarsingh Calls for Probe into Schools' Readiness for Exams after Break-ins
June 15, 2020
40

5 minutes read
OPPOSITION MP Rudranath Indarsingh is calling for a thorough investigation into the state of readiness of two schools in his constituency – the Couva West Secondary School and the Couva South Primary Government School.
He said a ceiling in the Couva West Secondary School collapsed over the weekend and questions have been raised on whether it will be ready in time for exams next month.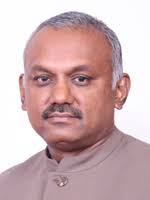 Caribbean Advanced Proficiency Examination (CAPE) and Caribbean Secondary Education Certificate (CSEC) will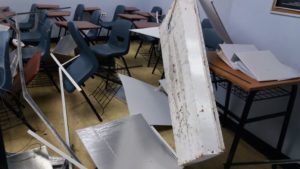 start from July 13 and timetables have already been issued by the Caribbean Examinations Council (CXC) that runs the examinations.
Indarsingh said both secondary and primary schools have been broken into in the past few weeks.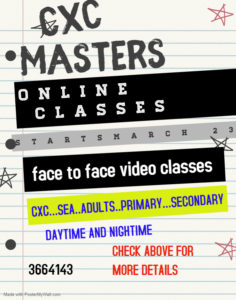 The Couva South MP said it was ridiculous that one security guard each was on duty at the schools which were each more than an acre in size.
Indarsingh said even with cameras it was impossible for one guard to be vigilant enough to manage the security of such a large compound.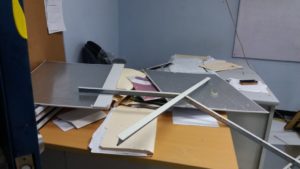 Given the incidents at the two schools, he said, "I call for a thorough investigation to say if any furniture was destroyed and whether this would compromise the readiness of the classrooms of the Secondary Entrance Examination (SEA) students at Couva South Primary and the CSEC and CAPE students at the Couva West Secondary."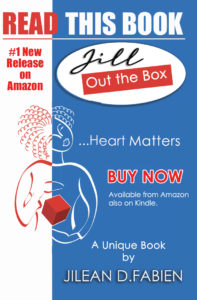 SEA students are allowed back into the classroom from July 20 to prepare with teachers for the exam on August 20.
An official of the Ministry of Education said that they were aware of the situation at Couva West and that this would not affect the school's preparedness for CSEC and CAPE. The official said the school will be ready for both examinations.