'Hot Cocoa On A Rainy Day' Called a Sanctuary of Hope
September 28, 2020
2

8 minutes read
By Sue-Ann Wayow
EVERYBODY has a story. But not everyone has an avenue to share.
Hot Cocoa On A Rainy Day (10+1 Stories to Warm your Heart) is a compilation of 11 true inspiring stories written by citizens of Trinidad and Tobago and put together by Caron Asgarali.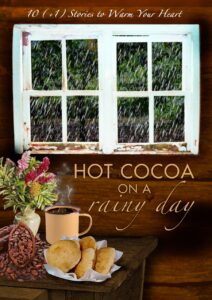 One year ago, the idea to produce an anthology was birthed in Asgarali, an established author from Marabella. Being an author is just one of her many portfolios.
Asgarali, the survivor of gun violence said, "We are all heroes. After my incident, people would come up to me and share their stories. People wanted to write about their experiences. While people had a story to share, they did not have a platform. We needed a way to recognise these everyday heroes. I call them heroes because of regardless of what happens in their lives, they get up and face the day."
One word she will use to describe the book is transformational. Her disclaimer: it's a tear-jerker.
Each story tells one of hope and victory, overcoming obstacles and facing fears.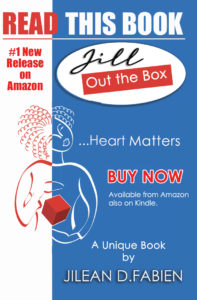 Asgarali said, "They are different themed but all connected. Every single one had some reference to faith. It is a sanctuary of hope."
Nine named writers of the 11 stories are: Asgarali, Zyda Mohammed-Jindar, Lynette Sinanan, AC Lang, Jeanine Gervais, Lynda Banks-Khan, Winston Dookeran, Deborah Maillard and Marc Ramlal. Two writers did not use their real names because of the sensitivity of their story. Editing was done was Rodney Yamin-Ali, a former English Literature teacher. An entrepreneur is featured, Sabita Mykoo of Sabita's Cocoa Delights and non-governmental organisation, the Marabella Family Crisis Centre.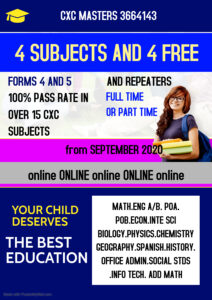 The reference to hot cocoa in the book's name is representative of comfort associated with cocoa and she received her inspiration from another book by local author Michael Anthony, The year in San Fernando in which there was a particular scene described. Anthony wrote about a little boy being stuck indoors because of torrential rain, but the smell of local food coming from the kitchen proved to be comforting.
Asgarali who is also an inspirational speaker has been on a mission to bring positive transformation in the lives of others, one that she underwent herself.
"My mission since my incident is to transform hurt into hope and to take people's pain and use it for a purpose."
Speaking about the process of putting the book together, Asgarali said, "From just being an atom of an idea, I kept it for a little while, I did research on how to do an anthology and then I contacted some-one to verbalise what I was going to do. I thought about people whose stories I would really like to see written and I contacted about 50 people. There were 30 positive responses and 75 per cent of that actually submitted stories."
She said, "The first story that was received and decided upon was by Lynda Banks-Khan. The last one I decided upon was the one I wrote about the experience of a cocoa estate owner. I am telling her story from my perspective and it sheds light on the cocoa industry in Trinidad and Tobago. That sealed all the stories together."
Asgarali learnt a lot by working with such a diverse team of writers including flexibility and patience.
Producing a book in the middle of a pandemic was no easy task but she stuck to her plan despite the challenges.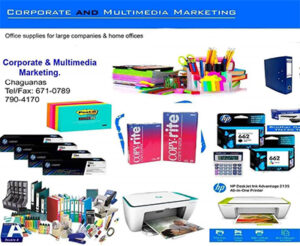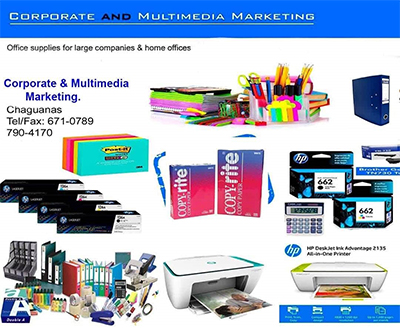 "Most of the work was done online. We had planned to meet up with all the writers at a cocoa estate but we could not. I had to make special arrangements for payments and then there is the  physical launch. We cannot have any of that now," she said.
All promotional material was designed by Asgarali and the front cover was done courtesy Custom Grafix Ltd. in San Fernando owned and managed by one of the book's writers, Marc Ramlal.
Asgarali said, "From the time this became a thought, I knew that the day would reach when it would become a reality. To see it come into fruition with a really nice mix of people, some known, some not known, that made it all worthwhile for me. This collection of stories is a reflection of the power of community, culture, resilience and faith of our people, bringing together authors from different walks of life to share their challenges and what they did to overcome."
Some words from three persons whose stories are featured.
Former Finance Minister Winston Dookeran said, "This project allowed me to bring back great memories. At the time I did not realise how much my early experiences influenced my attitudes and ambition in life. They gave my life more meaning. Working together with Caron was just a beautiful experience to top up this self-discovery."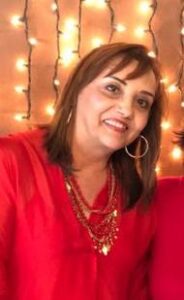 Lynda Banks – Khan said, "Baring my soul for this short story was not that difficult as I had shared it verbally with all of my students to show them that this fear and pain could be overcome. Working with Caron on a collaborative writing experience was new to me. For the first time since university, I was not going to be the editor of someone else's writing, so I found myself constantly re-writing for word choices and structuring of my thoughts as I knew it was going to be proof read by someone else. "
And Jeanine Gervais said, "Collaborating on this project with other authors was a team effort to produce an exceptional piece of literature. Sharing my personal thoughts in a book was a humbling experience. These thoughts and words were written to inspire others who experienced or are experiencing challenges."
The book's reviews were given by Dr Joy Mahabir, Professor of Caribbean Literature, at the Suffolk County Community College of the State University of New York, USA, Dr Gabrielle Hosein, Lecturer and Head of the Institute for Gender and Development Studies, the University of the West Indies (UWI), St Augustine Campus, Dr. Darin Sukha, of the Cocoa Research Centre (UWI), Merle Seedial, Agricultural Officer and Cocoa Specialist and broadcaster Candice Campbell.
Persons can pre-order the book directly from Asgarali by email at caronasgarali810@gmail.com or phone at 370-4086.
The book will also be available on Amazon.