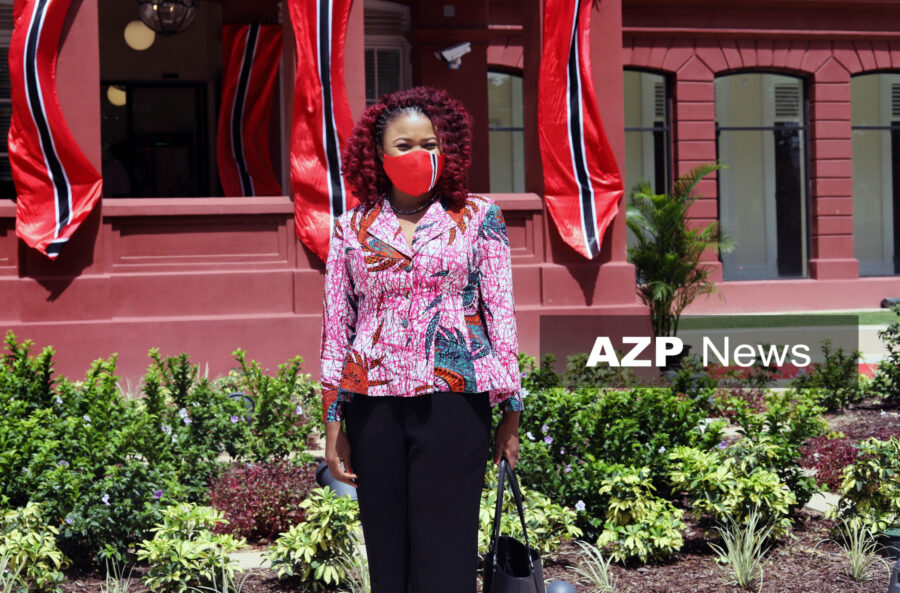 Education Minister Dr Nyan Gadsby-Dolly. Azlan Mohammed/AZPNews
Gadsby-Dolly: Vulnerable will not be Left Behind in Education
November 3, 2020
0

2 minutes read
By Sue-Ann Wayow
The Ministry of Education is hoping that its National Consultation on Education 2020 launched on Monday will be able to assist in charting a new, improved and modern education system.
The launch of the consultation took place at Education Towers, St Vincent Street, Port-of-Spain.
The theme for this year is Transforming  Education…It Takes A Village. The national consultation was last held in 2015.
Education Minister Dr Nyan Gadsby-Dolly in giving the opening remarks said while the focus may be on the impact of Covid-19 on the education sector, the Ministry of Education will continue to ensure that systems created for all involved will be the most relevant, effective and necessary at this time ensuring that no-one, especially the most vulnerable will be left behind.
Covid-19 had brought to the surface, issues within an aging education system which the ministry is hoping to address with practicality.
The seven main topics to be addressed during the consultation which will include, surveys, stakeholder engagement sessions and virtual meetings are:  The Secondary Entrance Assessment (SEA) and the transmission to secondary schools, the Concordat, curriculum reform, blended learning, the role of parents and guardians in education, the role of the Teaching Service Commission and teachers' training and development.
"The current education system that is needed for this country to strive can only be created through the contribution of all of us, we are the village," Dr Gadsby-Dolly said.