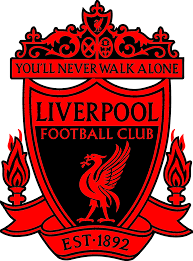 EPL Weekend Scores: Man U Massacred
March 7, 2023

3 minutes read
By Gerald Lutchman
THE internet and Tik Tok are littered with memes describing the humiliation of Manchester United at the hands of their biggest rival – Liverpool  at Anfield on Sunday.
Two goals each from from Cody Gakpo, Darwin Nunez , Mohammed Salah and one from Roberto Firmino may have hurt Manchester United's title chase. A week after winning the Caraboa Cup they were massacred by Liverpool in their worst drubbing in the Premier League era.
United were in the match in the first half and had only conceded one goal but by the 50th it was 3-0. The second half  humiliation was completed in the 88th . This represents the worst defeat in Erik ten Hag's career as a coach.
Man U are still third on the table with one game in hand on 49 points with leaders Arsenal with 63  and second place Manchester City on 58. Tottenham Hotspur round off the top four with 45 points.
Results of games for EPL over the Weekend:
Saturday March 4, 2023:
Manchester City 2          vs              Newcastle
P Foden (15′) B Silva (67′)
Arsenal 3 Vs               Bournemouth 1
T Partey (62′),               P Billing(1′) M Senesi (57′)
B White (70′)
R Nelson (90'+7′)
Aston Villa 1  V          Crystal Palace
J Andersen (27′)
Brighton and Hove Albion 4 Vs West Ham United 0
A Mac Allister (18′ pen)
J Veltman (52′)
K Mitoma (69′)
D Welbeck (89′)
Chelsea 1  vs Leed United 0
W Fofana
Wolverhamton Warriors 1 vs Tottenham Hotspur 0
A Traore
Southampton 1 vs Leicester 0
C Alcaraz (35′)
Sunday March 5, 2023:
Nottingham Forest 2  vs Everton 2
B Johnson (19′ 77′)               D Gray (10′), A Doucoure (29′)
Liverpool 7 vs Manchester United 0
C Gakpo (43′, 50′)
D Nunez (47′, 75′)
M Salah ( 66′, 83′)
R Firmino (88′)
Monday March 6, 2023:
Brentford 3      vs          Fulham 2
E Pinnock (6′)                     M Solomon (39′)
I Toney (53′ Pen)               Carlos Vinicius (90'+9′)
M Jensen (85′)