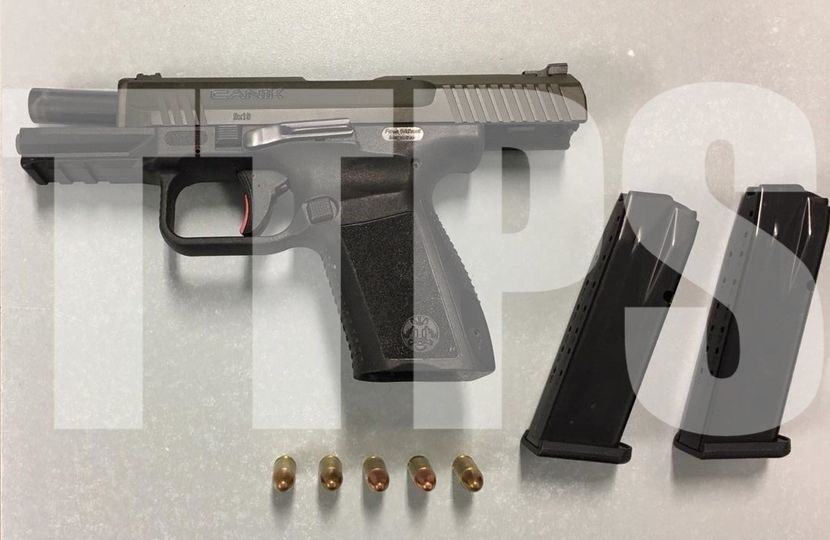 Crime Round-up Thursday: 3 Held for POS Break-ins, 2 for Penal Robberies
October 8, 2020

5 minutes read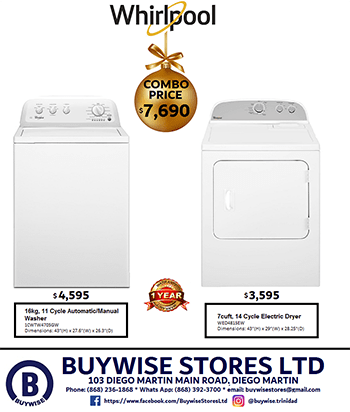 Truck Driver Arrested for Gun
By Sue-Ann Wayow
A TRUCK driver has been arrested for possession of an illegal firearm.
Police reported that during an exercise in the St. Helena area on Wednesday, officers attached to the St Joseph Police Station under the supervision of Sgt Hernandez, detained a 38-year-old truck driver of Kelly Village.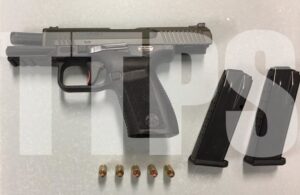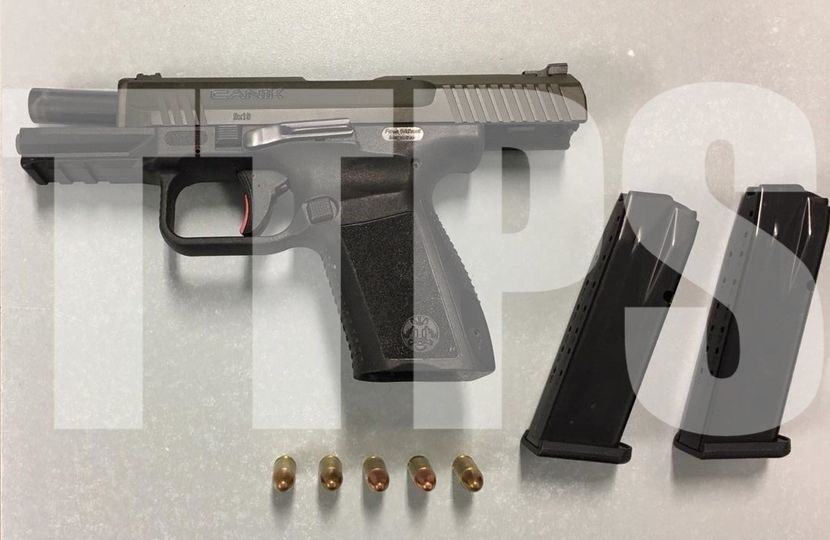 The firearm, a Canik pistol fitted with a magazine containing five rounds of ammunition, was found on the driver's person after he was stopped and searched along the Caroni South Bank Road heading west.
A further search of the five-tonne truck he was driving revealed an additional empty magazine concealed in a black plastic bag behind the driver's seat.
2 Charged for Penal Robberies
Two men have been arrested and charged for a series of robberies in the Penal Police District by officers of the Penal CID.
Police arrested Vishal Mohess, 25, of Lalbeharry Trace, Penal and Omari Gordon, of 18 Parforce Road, Gasparillo.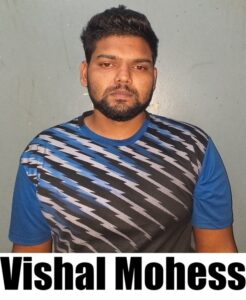 Mohess was arrested and charged with three counts of robbery with aggravation and one count of robbery with violence, while Gordon faced charges for one count of robbery with aggravation and one count of robbery with violence, police reported.
The spree of robberies spanned the month of September with the men accumulating over $16,000 in cash and items in the Penal area. In each incident the men were armed, and subsequently made their getaway using a Silver Nissan Tiida, bearing either one of the false registration plates PDY 8346, PDE 4398 or PDE 6498.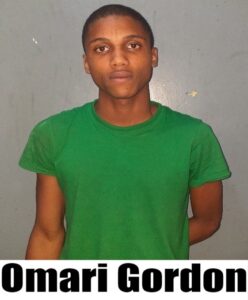 Additionally, the men were involved in the robbery of a supermarket in the San Fernando district where they made off with an additional $7,000 in cash and commodities escaping, this time, in a silver Nissan Almera.
The two were scheduled to appear virtually before Magistrate Stroude at the Siparia First Magistrate's Court on Thursday.
3 Arrested for POS Break-ins
A 16-year-old teenager was among three persons arrested in connection with a report of store-breaking and larceny, which occurred in the Port-of-Spain district on Wednesday night.
Police reported that officers of the Inter-Agency Task Force, Charford Court Base, were on mobile patrol in the district between 8 pm and 12 midnight on Wednesday, when they received information about a break-in in progress at a supermarket at George Street, Port-of-Spain.
Upon arriving at the scene, the officers met the owners of the supermarket who gave them access to the building. A search was conducted of the premises during which officers found three male suspects hiding in the building.
The suspects; two 24-year-olds and the 16-year-old, all of Port-of-Spain, were arrested in connection with the incident.
Police Find Gun Ammo
A shotgun and two cartridges were discovered by officers of the Southern Division Task Force, during an anti-crime exercise conducted in the St. Margaret's district on Wednesday.
Officers conducted the exercise between 5 pm and 9 pm, during which they proceeded to an abandoned house along Rig Road, where they conducted a search.
The search resulted in officers finding a 12-gauge shotgun and two 12-gauge cartridges wrapped in a black plastic bag.
Investigations are ongoing.
Teens Missing
The police is seeking the public's assistance in finding two teenaged girls. One is Jadav Dove, 14 of Rio Claro Trace, Junction Road, Rio Claro. She was last seen on Tuesday. Kevelle Renaud, 17, of Sixth Street, Malick, Barataria was also last seen on Thursday.
Anyone with information on these teenagers can call the Rio Claro Police Station at 644-2332, the San Juan Police Station at 638-3416 or or 999, 555, 911, 800-TIPS or text/WhatsApp 482-GARY or report via the TTPS App.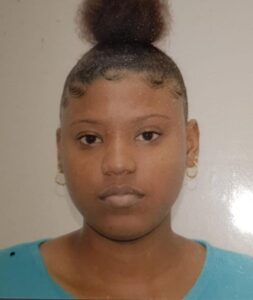 And police is looking for Sancho Perez Mitchell who is wanted by the TTPS. His last known address is LP 13 Valencia Road, Valencia. Anyone with information can call Inspector Bain-Keller or Sgt Holder  at 668-2939 immediately.