Commentary: Unfair Restrictions to Contest a Red-Light Ticket
February 1, 2021

6 minutes read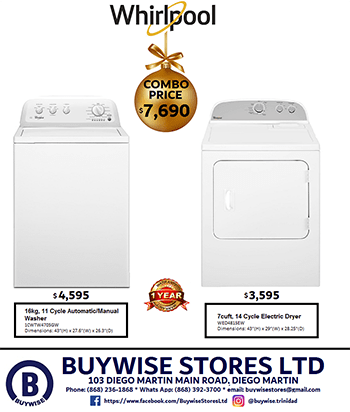 THERE'S undoubtedly been an uptick in the police's focus with traffic violations.
In only four short years (2011 to 2015), the Judiciary of Trinidad and Tobago collected more than $170 million in fines for traffic offences.
With revenue stats like that, the state is about to enforce new tint laws with eye-popping fines starting March 2021.
I've written about those tint laws already. Today, I'm looking at another set of laws that could be rolled out at any time – the red-light camera enforcement system.
The Ministry of Works and Transport (MOWT) is already installing red light cameras at strategic locations in both islands. The relevant law (the Motor Vehicles and Road Traffic (Amendment) Act, No. 9 of 2017 (the Act) was proclaimed (bought into force) on May 26, 2020. However, in a press release issued the next day, MOWT advised the public that its red-light camera enforcement system will go live on a later date to be announced.
How does the red-light camera enforcement system work?
In short, once you run a red light where there's a camera system in place, something called a citation notice (a ticket) is generated and sent to the registered owner of the vehicle by post.
The citation will contain a link where you can go on the relevant website and view a video recording of the violation.

You will have 45 days after receiving the citation notice to pay a $1,000 fine at TTPOST locations. Failure to pay the fine on time will result in an escalation of the amount of the fine: e.g. if you pay after 45 days of receipt, but before 59 days, the fine goes up to $1,250.
In a flabbergasting move, the act seems to unduly restrict the grounds you can contest an automated red-light ticket see sections 79D and 79J).  You are allowed only two grounds: either your car was stolen, or you are no longer the owner of the vehicle.
The act does not permit you to contest the citation notice on the ground that you were not the driver! Indeed, the act makes it the responsibility of the registered owner of the vehicle (who may not be the driver) to pay the fine.
If there are more than one registered owner, they are all jointly liable.

Section 79D (3) of the act says that where the registered owner pays the ticket, he may recover that sum from the person who was actually driving the vehicle when the red light was broken.
This can place you in a difficult position trying to get your $1,000 back, if the person driving at the time doesn't want to pay.
If you decide to pursue it, you may end up in the Petty Civil Court, possibly spending months to get a judgment, then trying to figure out how to enforce the judgment against the driver.
Chances are though, the person driving would be a close friend, spouse, child or other relative. Asking them to repay you the $1,000 could be uncomfortable, perhaps relationship breaking.
At the end of the day, you are being penalised for an innocent act of lending your vehicle to someone else who happens to break a red light.
Here are some other scenarios:
What if you were forced to run a red light to avoid an accident?
Or you were being chased by another driver and in fear of your life?
Suppose the red-light camera wasn't working properly at the time?
Don't people have medical emergencies while driving, which may cause them to run a red light e.g. a woman in labour being rushed to a hospital?
Shouldn't these be reasonable, sensible and justifiable grounds to dismiss an automated red-light ticket?
Amending the act to allow for further grounds of challenge should be seriously considered by the state before rolling out the red-light camera enforcement system.
Restricting the public from contesting a ticket in these ways doesn't seem fair or reasonable.
Be safe T&T!
Copyright © 2021 Neela Ramsundar, LLB (HONS), LEC is a Civil Litigation Attorney at Law and Certified Mediator.
Disclaimer: The contents of this article are for general informative purposes only. It does not provide legal advice and does not create an attorney-client relationship with any reader. For legal advice on your specific situation, please contact an Attorney-at-Law of your choosing directly. Liability for any loss or damage of any kind whatsoever allegedly incurred a consequence of using content in this article is thus hereby excluded to the fullest extent permitted by law.