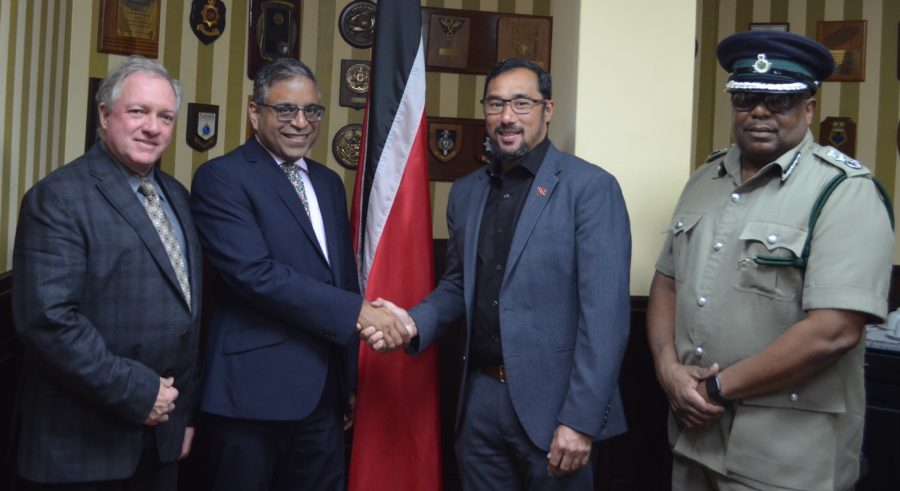 From left, advisor to the Commissioner, Correctional Services Canada Mike Ryan; High Commissioner of Canada to Trinidad and Tobago Kumar Gupta, Minister of National Security Stuart Young and acting Commissioner of Prisons Dane Clarke. Photo courtesy Ministry of National Security
Canada, Trinidad Discuss Prison Matters
January 9, 2020
22

2 minutes read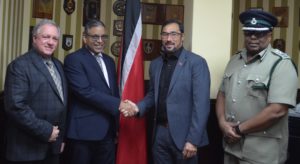 National Security Minister Stuart Young has met with High Commissioner of Canada to Trinidad and Tobago Kumar Gupta at the head office of the Ministry of National Security on Tuesday.
A release from the Ministry stated: "Discussions focused on deepening the collaboration established under a Charter of Commitment between the Government of Trinidad and Tobago and the Correctional Service of Canada signed in October 2017, which facilitates the sharing of best practice techniques in Corrections Management, the enhancement of correctional programmes for offenders, as well as capacity strengthening initiatives for prison officers.
Also present were acting Commissioner of Prisons Dane Clarke, Deputy Commissioner of Prisons Dennis Pulchan, Ministry of National Security Deputy Director of International Affairs Retired Major Richard Lynch, advisor to the Commissioner Correctional Services Canada Mike Ryan, High Commission of Canada Liaison Officer Matthieu Girard and High Commission of Canada Political and Public Affairs Counsellor Pamela Greenwell.