Daryl Sirju…charged for operating a bar. Photo:TTPS
Bar Owner Charged for Operating During Covid-19 Lockdown
March 28, 2020
18

3 minutes read
A 29-year-old man has been charged for operating a bar during the Covid-19 lockdown in Trinidad and Tobago.
A release from the Trinidad and Tobago Police Service (TTPS) stated that owner/operator of the bar, located at Southern Main Road, California, Daryl Sirju was charged by PC Ramlochan for breach of the Regulations of the Public Health Act on Friday night.
Acting on information received at the Police Operations Command Centre, a party of police officers proceeded to the location and found the bar opened for business and sales being conducted, police said.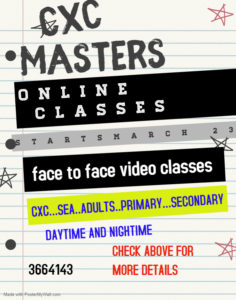 Under the Public Health (2019 Novel Coronavirus (2019-Cov) Regulations, it is an offence, during the period March 21 to April 30, 2020, for any person, to conduct the business of a bar, whether or not the person is a licensed person under the Liquor Licences Act.
Any person who contravenes this Regulation commits an offence and is liable on summary conviction to imprisonment for six months.
Police said on Friday night several units of the Guard and Emergency Branch (GEB) were deployed throughout the Police Divisions in Trinidad by acting Assistant Commissioner Balram, and coordinated by acting Senior Superintendent Colin Hazel.
The release stated that the TTPS has increased its patrols throughout the country after numerous reports were made that persons were breaching the regulations.
Advertisement
The TTPS also noted that all Police Divisions, as of 25th March, 2020, commenced telephoning and visiting selected persons, who were ordered to be in self-quarantine by the Chief Medical Officer and his authorised staff. While many persons have been assessed to be compliant, some have not.
It stated, "The results of calls and visits are collated daily. The TTPS therefore warns persons not to breach their quarantine order, nor break the laws that are in force to prevent the spread of the virus. Such offenders can be arrested and/or prosecuted for offences."
Also popular on AZPNews.com:
New Covid-19 Regulations Add President as Essential Service, Specify Who is to Be at Work
Video Interview: Bonnie Khan Tells What's It Like Living in Lockdown in Italy