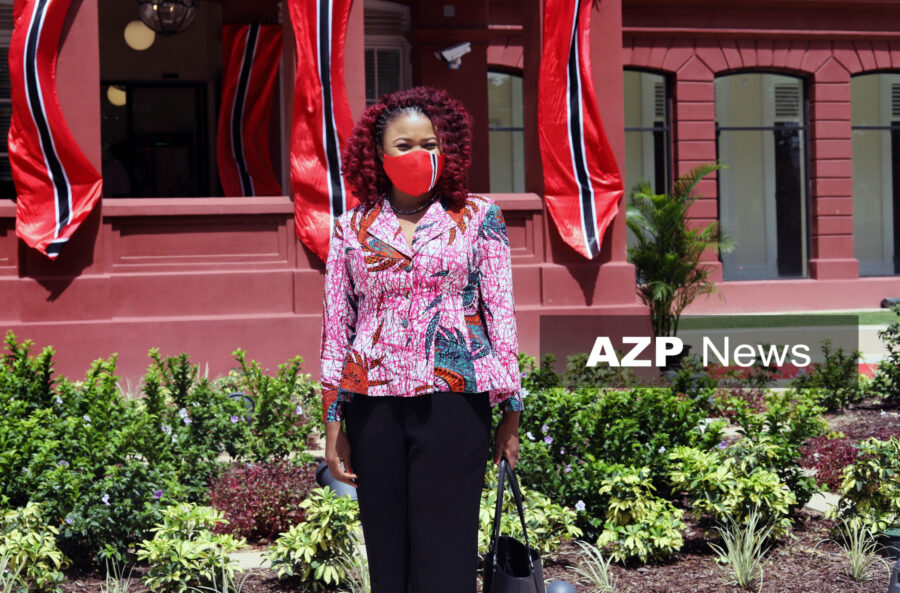 Education Minister Dr Nyan Gadsby-Dolly. Azlan Mohammed/AZPNews
60% Students Turn Up for Physical School
October 25, 2021
191

5 minutes read
By Sue-Ann Wayow
JUST under 60% of school children rostered to attend physical class on Monday actually attended says Minister of Education Dr Nyan Gadsby Dolly.
She said  16,688 students from forms four, five and six were rostered to attend school physically and 9,907 representing 59.3% were present at school.
On Monday, both Covid-19 vaccinated and unvaccinated pupils  were allowed back into the physical school environment as the ministry changed its policy of having only vaccinated pupils in attendance, a policy that came into effect on October 4.
However, several parents have expressed concern of sending their children to school in a mixed vaccinated setting.
Dr Gadsby-Dolly gave additional attendance figures to AZPNews.com on Monday evening.
She said, "During the period October 11-15, 2021, a daily average of 5,654 students were rostered for physical school attendance, with the average daily attendance being 3,822 students.

"At denominational schools on October 25, 2021, 3,459 students were present physically, compared to the daily average of 2061 during October 11-15, 2021. At the government schools, 6,448 students were present on October 25, 2021, compared to the daily average of 1760 during October 11-15, 2021."
Dr Gadsby-Dolly and Minister in the Education Ministry Lisa Morris-Julian  along with Ministry officials visited four schools on Monday in the Central district-ASJA Boys' and Girls' College, Charlievillle, as well as Chaguanas North and South Secondary.
Dr Gadsby-Dolly said, "Students, principals and teachers expressed happiness at being out to school, as they were cognizant of the importance of physical school attendance for student success.
"The emphasis on safety measures was also observed in the socially-distanced arrangement of classrooms, masking of all school personnel and the implementation of entry protocols, including thermal scanning and hand washing. Many schools also engaged rotational schedules to ensure that social distancing protocols are maintained."
The minister said  vaccinated children have the best protection available against serious illness from Covid-19 and even children who are at home can be exposed to the virus by a family member as  the risk was everywhere.
She told AZPNews.com, "My daughter also heads back out to form six. I will continue to impress upon her the personal responsibility we all have to keep ourselves safe in this world where Covid is a reality."
The minister added, "I will remind her to wash her hands, sanitise, social distance and wear her mask. I will ensure she has her sanitizer and an extra mask in her bag. I will advise her to be vigilant. This is the best advice we as parents can give to our children are heading out to school. They must do their part to live safely in a world with Covid. The Ministry of Education, Education District Health Unit, principals, teachers and all school personnel will continue to do our part to keep schools safe."