Commissioner of Police Gary Griffith. Photo: Azlan Mohammed
30% Reduction of Serious Crime in 2020
January 2, 2021

6 minutes read
By Sue-Ann Wayow
COMMISSIONER of Police Gary Griffith is asking the public to have renewed faith and trust in the Trinidad and Tobago Police Service (TTPS).
In his message and report on the TTPS for the past 12 months, Griffith said he was very proud of the men and women who served tirelessly in the middle of the pandemic to keep law and order in the country.

The commissioner said he was looking forward to 2021 to launch new initiatives and for citizens' continued support in the fight against crime.
In giving his statistical report for 2020, Griffith stated, "Last year (2019), in Trinidad and Tobago, there were 539 murders. As I speak today (Thursday), we are at 395 murders for this year – which is more than a 25% reduction in murders, the lowest murder rate in eight years."
There was also a 41% reduction in kidnappings, he said.

Griffith said, "Overall, there was a 30% reduction in serious crimes in 2020 compared to 2019. This is the highest percent reduction in crime from one year to another in over 30 years."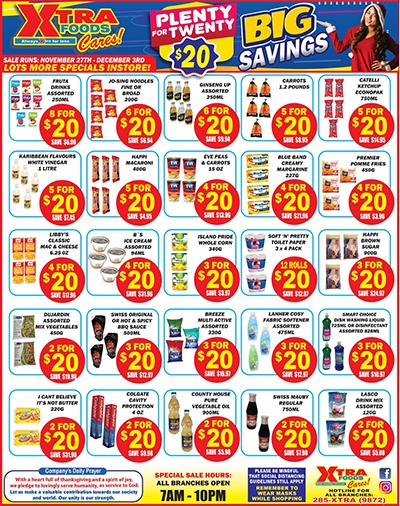 He also stated, "In my pursuit to improve discipline and remove what may be questionable elements, this year alone, 34 officers were suspended, 24 were charged, and 20 recommended to be fired with immediate effect."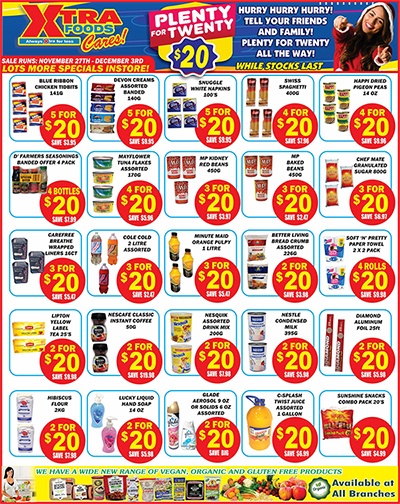 He listed some of the accomplishments of the TTPS for 2020:
Launched the Road Policing Task Force to deal with road traffic issues and anti-crime measures
Launched the TTPS website, Gender Based Violence Unit, Special Operations Response Team in Tobago to deal with crime on the island and the Police Marine Unit
Increased the recruit intake at Police Academy from 100 to 200
Promoted 300 officers from the ranks of Corporal to Assistant Commissioner which was the first time in ten years that all vacancies in the First Division were filled
Established the Special Operations Command Centre for Covid-19
Announced insurance relief package for Officers who fall ill or die due to the Covid-19 Pandemic;
Closed several high profile investigations
Established the Police Forensic Laboratory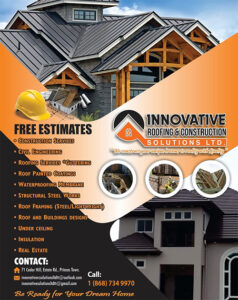 Implemented drug and polygraph testing in the TTPS
Introduced pepper spray and tasers into the minimum use of force policy
Launched the Crossroads Project, to mentor at risk youths across the country
Increased staff in the Legal Department to deal with suspensions, tribunals and
sick leave, reduced overtime bill by millions, by closely monitoring all overtime bills in the
Nine Divisions and established a special account for extra duty allowances
Increased the intake of Special Reserve Police Officers
Reignited the Cold Case Unit
Established online reporting for members of the public
Increased Covert operations at the sea ports and airports
Commenced clearing the massive backlog of Firearm applicants by issuing over 1,500 this year, previously no more than 150 were approved annually.
Ensured that the Emergency Response Patrols are at full strength
Established the School Security Unit
Introduced note pads in police vehicles to acquire information from the Licensing Office, Criminal Records Office, and fingerprint registry
Launched Divisional Operations Command Centres and the Central Intelligence Bureau within the TTPS
Introduced cameras on police vehicles to provide real time video footage back to the Operation Command Centre
Launched Firearm and Toolmark training for TTPS officers to aid in the fight against crime
Launched of the Detectives Development Programme
Solved more murders this year than in previous year. 91 out of 395 were solved in 2020 compared to 78 out of 539 in 2019, an 18 % increase.
Dismantled well-orchestrated plans to cause violent riots, blocking of roads, and damage to property, throughout the country, especially Port of Spain
Ordered and completed Firearms and Ammunition Audit
Coordinated Converge 2020, a clinical session for front line police officers who have been attacked by members of the public during the past year as they went about their duties to enforce law and order
Formed Multi-Agency Task Force to collaboratively investigate and prosecute acts of illegal quarrying
Implemented facial recognition of prisoners and fingerprint data base of all suspects arrested and in police custody
Implemented online Certificate of Character applications
Ensured an easier process for FUL applications
Launched an investigation into the DSS operations
Initiated Rewards to Police officers for outstanding service
Drafted new regulations for SRPs so there can be promotion and discipline along with a specialist allowance when they work in specialized units within the TTPS
Conducted a massive operation which is still ongoing to ensure that citizens adhere to the Covid Health Regulations and there was no one major confrontation